The founder of Dandelion Psychology, LLC is Beth Peters, PhD , CCTP. She is a licensed psychologist in Colorado. She obtained her bachelor's degree in Psychology from the University of California, Santa Cruz in 1991, her master's degree in psychology from San Diego State University in 1997, and her PhD in Clinical Psychology, with a Child/Family Specialty from the University of Houston in 2004. She has taught at two universities and she enjoys giving professional presentations in the community. Her current passion is working with codependent adults, healing trauma with EMDR, working with children and teens with behavior problems, and supporting parents interested in improving their parenting skills. She provides expert testimony for county courts on dynamics related to child abuse and psychology and is a provider for Ralston House, Clinical Trauma Professional.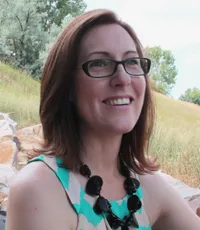 Over the past 25 years, Dr. Peters has worked in the following settings:
Preschools
Group and single-family homes
Foster care agencies
Universities
Inner city schools
Children's hospitals
Outpatient clinics
Juvenile detention centers
Emergency shelters for victims of domestic violence and child abuse and neglect
Residential treatment centers
Dandelion Psychology, LLC is pleased to have a select group of student therapists from the doctoral program at the University of Denver who provide therapy and testing services under Dr. Peters' supervision. Our current students are Katia Goga and Elly Maras. Students are carefully selected from a pool of applicants each year based on their experience prior to graduate school, their level of training, and the alignment of their values with the philosophy at Dandelion.
Jacquie Harro, MA is another important member of our team. Jacquie earned her master's degree in counseling from the University of Denver. She is a trained artist and counselor. As a contract therapist, Jacquie provides individual and couples therapy at Dandelion. She is offering online art therapy support groups for pre-teens and teens as well.
Lauren Chiaravalloti, PsyD is a licensed psychologist in Colorado. She obtained her bachelor's degree in Psychology from Loyola University Maryland in 2012, her master's degree in Clinical Psychology from the University of Denver in 2015, and her PsyD in Clinical Psychology with Child/Adolescent and psychological assessment specialties from the University of Denver in 2018. She completed her post doctoral fellowship at Children's Hospital Colorado focusing on pediatric integrated care, infant mental health, and health promotion/prevention. Her research focus was pediatric obesity and coexisting mood concerns. She then went on to hold the position of Senior Instructor at the University of Colorado where continued to work with children and adolescents at Children's Hospital Colorado. She also was a clinical supervisor to doctoral level fellows, taught didactics to medical residents and psychology trainees, and created a clinic focused on treating children struggling with their weight from an integrative approach. Her current passions are working with children, teens, and adults, with mood and behavioral concerns, youth struggling with obesity, and trauma-focused therapy. She provides individual and family therapy as well as assessment services at Dandelion as a contract provider.

Philosophy

At Dandelion Psychology, we believe that humans are innately resilient. We all engage in behaviors that help us adapt to the "soil" or situation in which we are planted. Like the dandelion, we grow and impact others around us. Experiences with other people shape how we think, feel, and behave. How we respond to our experiences depends on our hardware (brain functioning, genetic make up), our current mood, the social context, and our thoughts and expectations. Humans continue to be shaped by experience throughout the lifespan– we never stop changing and growing! We rely primarily on cognitive-behavioral therapy techniques to facilitate change and we utilize components of attachment theory, family systems, interpersonal therapy, energy psychology (EFT), and solution-focused approaches when appropriate or requested. Our goal is to provide support, education, and practical feedback to help clients cope and change as they desire. With compassion and understanding, we work with each individual and/or family to help them build on their strengths and attain new skills to reduce stress and improve functioning.